Shower Screen Installation in Perth
When planning a bathroom upgrade, you should consider installations that go a long way towards improving your bathroom's functionality. As one of these options, the glass screen is among the most cost-effective and aesthetically pleasing. Glass shower doors from our selection at Glazewell also offer a wide selection of designs, safety glass styles, and configuration options. 
Our Range of Glass Shower Screen Products
Luxury custom made glass products installed by experienced staff make all the difference when deciding who you can trust to give you the best quality shower screens in Perth. Glazewell is one of the only companies in Perth that genuinely measure & manufacture all Glass Shower Screens in Perth exactly to your individual bathroom requirements, accommodating for tiling run-outs, dog-legs, hobs, drop-downs recesses & nib-walls as required.
This means instead of having large gaps that need to be filled with silicone, our shower screens and glass shower doors are designed to have minimal gaps leaving you with a neat & professional result you're sure to appreciate with every use.
High-Quality Shower Screens Installed by Perth's Leading Glaziers
Our experienced team have worked together for many years supplying high-quality screen glass products and services for shower screens. Perth clients, both residential and commercial clients, can be assured that they will be taken care of when choosing us to assist with your screens and shower door needs.
See below for additional information about our range or alternatively contact our friendly team today to discuss your next bathroom renovation or building project.
Request a Free Shower Screen Quote
Get in touch with our team for a free shower screen installation quote.
At Glazewell, we design, manufacture, and install quality frameless shower screens to fit your bathroom dimensions and unique requirements. With this type of screen, you can choose between a wide range of configuration options, and we offer a choice between mitred or smooth, polished edges.
We use 10mm toughened safety glass to construct our frameless panels, along with quality brackets and hinges to ensure optimal durability and strength.
If you are looking to install frameless glass shower screens in your home or business bathroom in Perth, contact our team at Glazewell and take a look at the range of products we offer. We'll come to your property, take measurements, and provide you with a free quote containing an upfront price schedule with no hidden fees.
If you are satisfied with the price, we'll provide you with a complete shower installation service, including a frameless shower screen, to upgrade your bathroom.
We make the process simple from booking your obligation free measure & quote through to a professionally installed finished product.
Speak to one of our friendly helpful staff regarding your frameless glass shower screens and you will wonder why you hadn't done it sooner.
SEMI-FRAMELESS SHOWER SCREENS
Glazewell can precisely measure, manufacture & install a new Semi-frameless Shower Screen, custom made to suit your bathroom.
At Glazewell, we design, manufacture, and install semi-frameless shower screens in Perth, using toughened safety glass with a thickness of 6 mm. With this type of screen, you can choose between a wide range of glass finishes and frame colours, including matt natural, white, and black.
Our semi-frameless glass panels are also available in smooth-polished and mitred edges. Polished edges incorporate clean, glossy lines into your bathroom, giving it a sleek appearance. Mitred edges create a unique visual aesthetic to bathrooms and provide a sturdy connection method for glass screens and panels.
We make the process simple from booking your obligation free measure & quote through to a professionally installed finished product.
Speak to one of our helpful team of expert glaziers to find the right new semi-frameless screens.
FULLY-FRAMED GLASS SHOWER SCREEN PRODUCTS
Glazewell can also measure, manufacture and install a new fully-framed screen, custom made to suit your bathroom.
At Glazewell, we offer fully-framed screen products that consist of 6.38 laminated safety glass, 5 mm, or 10mm toughened glass. All panels in this type of screen, including the shower doors, have an individual frame. The glass frames contribute significantly to the stability of the screen and prevent water leaks and spills. 
We design framed shower screens to the dimensions of the available space and your specific requirements. Before providing you with an installation service, we'll measure your bathroom and provide you with a free price quote. 
Our team will also help you shop for quality screens that match your space's aesthetics and personal preferences. If you are satisfied with the information in the quote, we'll provide you with a complete installation service that includes the custom manufacturing of your screens' frame and glass panels. 
We make the process simple from booking your obligation free measure & quote through to a professionally installed finished product.
Speak to one of our friendly, helpful staff regarding your fully-framed glass shower screens and you will wonder why you hadn't done it sooner.
OTHER GLASS SCREEN PRODUCTS
If for any reason none of our quality custom-designed glass screen products are suitable for your bathroom space or requirements we can also recommend alternative products which should accommodate your needs.
We offer Sill-less options as well as Bath Screens & Swing Panels to assist when space or design needs require another solution.
See below for more info or contact us to speak to one of the teams about your product requirements.
PHOENIX SILL-LESS SHOWERS SCREEN PERTH
Where there is a requirement for no floor obstruction to access your shower, we can offer Phoenix Sill-Less Shower Screens which are available in Bright Silver, Matt Natural, Bright Gold, Pearl White, White Birch, Barley or Black power coated aluminium frames in a selection of clear, toned or obscure safety glass types.
Bath Screens
A bath screen is a glass panel we install as an enclosure, converting your tub into a bath and shower combo setup. If your tub already doubles as a shower, installing our quality bath screen is the ideal solution to prevent water spillage in your bathroom.  
We offer a wide range of bath screen types and dimensions. While we typically fix bath screens to bathrooms' walls using fasteners or hinge mechanisms, our team can also provide you with another custom solution, depending on your needs. We can install glass bath screens with shower doors, providing comfortable access. 
Swing Panels
Unlike a conventional door that slides or swings open on butt hinges, a swing panel is a glass pivot door rotating on a spindle. We can install a door to open in both directions, providing convenient shower access, even if you have limited floor space. 
A swing door is one of the more luxurious alternative options, and it doesn't need a track at the bottom of the door, which reduces the price of installation to an extent. 
To shop the alternative shower screens we offer in Perth or request a price quote, contact us today or complete our online form. 
Custom Designed Glass Shower Screens
At Glazewell, we offer the complete design and installation of luxury shower screens, Perth and its surrounding communities being the primary customer base. As one of the only companies that measure and manufacture shower screens in Perth, we can design a door or panel bath screen to meet your bathroom's exact measurements. 
Customizing your screen or door to your shower area allows us to achieve the perfect fit and optimal aesthetics. We carry out every screen installation to match your bathroom's dimensions, ensuring that the openings along the bottom or top don't need a silicone filler application. 
Our team will incorporate all your specific requirements during screen fitting projects, including your choice of colours and frame thicknesses. We'll also provide you with a comprehensive range of hardware options that includes a selection of brackets, hinges, and handles. 
Get in Touch With Our Expert Glaziers
Our team has extensive experience supplying and installing shower screen products to Perth homes and commercially to businesses. We only work with reputable Australian glass manufacturers, ensuring the highest quality standards. 
To shop for quality products, request an installation quote, or get more information on our shower door installation service, be sure to contact us today. Read more below to learn about our shower screens.
How to Care for A Glass Screen
The shower screens we manufacture and install have relatively low maintenance requirements, and they are easy to clean. Mould and mildew filaments can't grow on our glass screen surfaces, frames, or hardware, despite long-term exposure to high humidity. 
Cleaning your screens and doors is relatively easy, and you don't need expensive chemicals to keep your glass panels clean. 
To clean your shower, wash the screens and frames using mild soap water that is pH neutral. Then, rinse the panels with cold water and wipe them dry with a soft microfiber cloth. The entire cleaning process only takes a few minutes, and you can use mild products you already own, such as window cleaner or dishwashing liquid.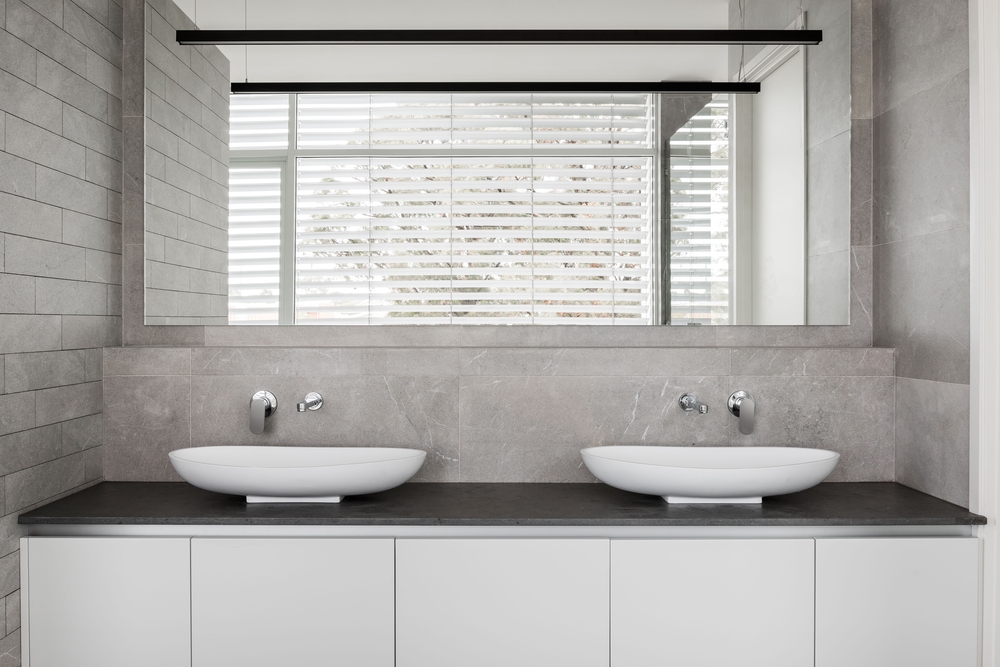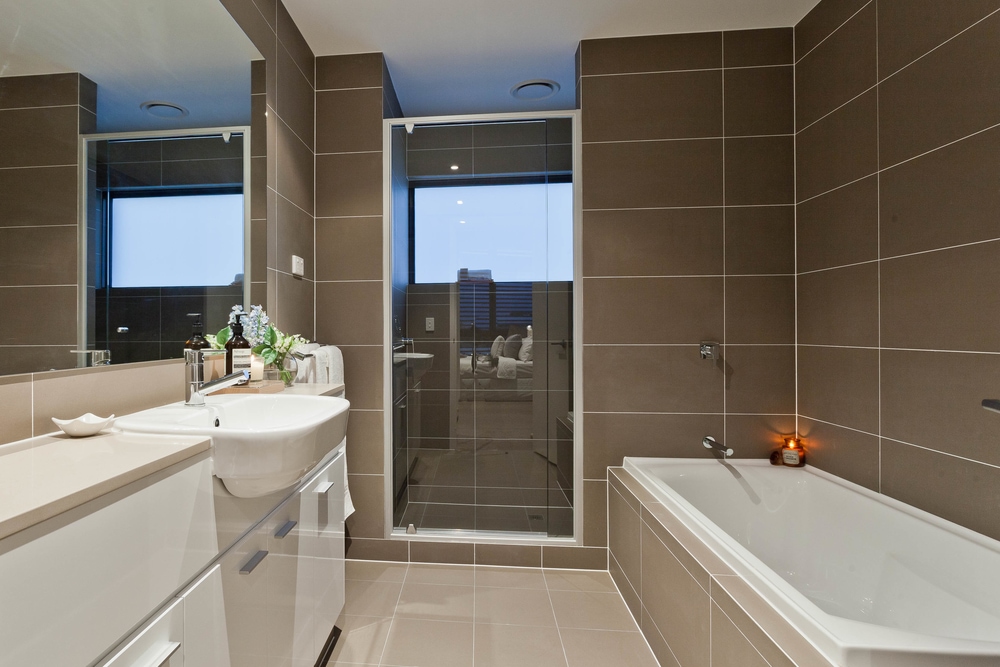 Configure Your Dream Bathroom With Our Custom Glass Screen Solutions
At Glazewell, we have more than 25 years of experience in the supply and installation of high-quality custom glazing products. We serve residential and commercial customers throughout Perth and have an excellent track record across various industries, including real estate, health, and retail. 
If you are looking to install a glass screen in your home or business, partner with a glazing specialist who commits to premium grade materials and expert installations. We maintain the highest level of customer service to ensure that you are satisfied with the project results.
Our team will guide you through the process of selecting a shower screen and determining the correct dimensions and configuration for your bathroom. We also streamline our installation process to minimise inconvenience and save you valuable time and money.
The Different Types of Shower Screen Panels
When considering a new shower, glass shower screen, or bath screen for your bathroom renovation, you may feel overwhelmed by the wide range of products we offer. However, with the help of our team at Glazewell, choosing the right glass shower screen for your bathroom can be easy and convenient, and you can rest assured that you are making the right choice. 
Completely customise the glass and frames of your shower screens
Each type of shower screen we offer comes with unique glass, hardware, and configuration options, ensuring optimal conformity with your existing bathroom design. We'll also come up with the correct glass screen measurements to make the most of the space you have available.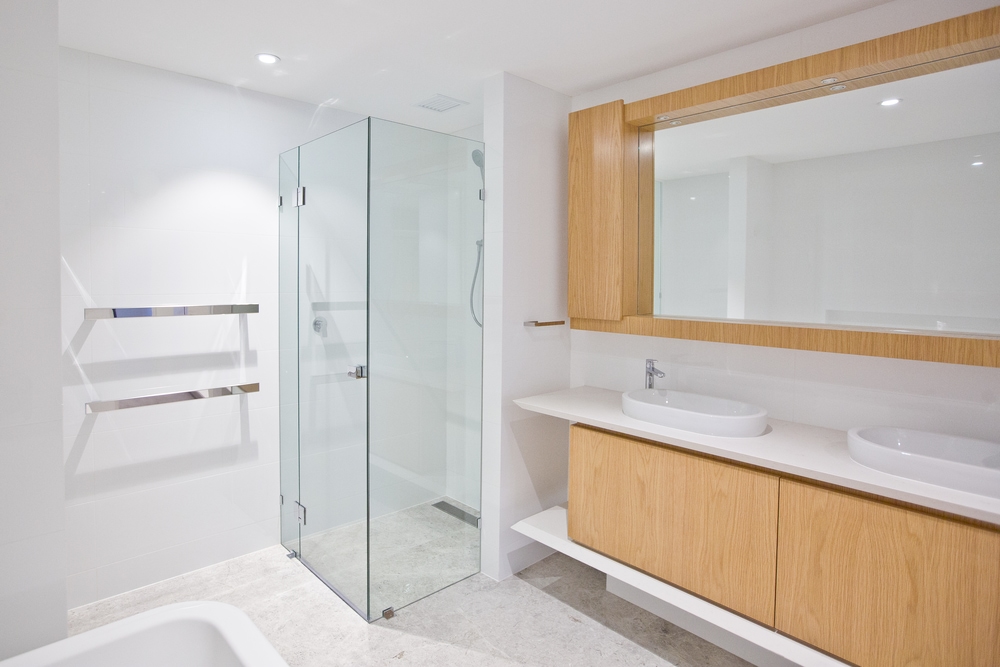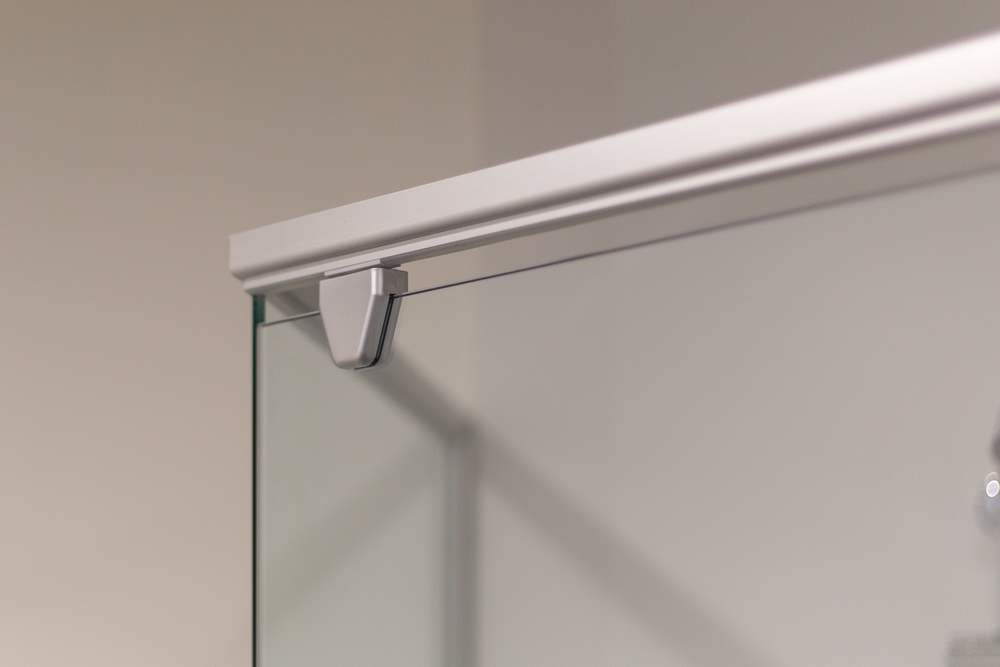 HOW TO CHOOSE A GLASS SCREEN
Selecting a shower screen type that matches your bathroom's aesthetics and design is the ideal starting point. From there, we'll help you factor in everything necessary to ensure that you have your dream shower. 
The Four Types of Glass Shower Screens and Doors
At Glazewell, we offer various types of glass shower screens. Our customers in Perth can choose from the following types of shower screens:
Semi-frameless glass 

Frameless glass

Fully-framed

Other types of alternative glass 
Top Features to Look For When Buying Shower Screens
Each shower screen type offers similar features. These features may differ depending on the frame structure and design of your shower type, as well as the price point of the shower screens. 
Safety glass 

Durable opening mechanisms

Shower screen door pivot clamps

Shower door handles

High-end water seals
Smooth-polished and mitred glass edges
However, there is a difference between the frame structure and design of each shower screen type, and each shower screen has a unique price schedule.
Our alternative shower screen category features bath screens and pivot doors, which have screens that look different and open in a unique way to provide access to your tub or shower. Learn more below about our exclusive selection of luxury shower screens.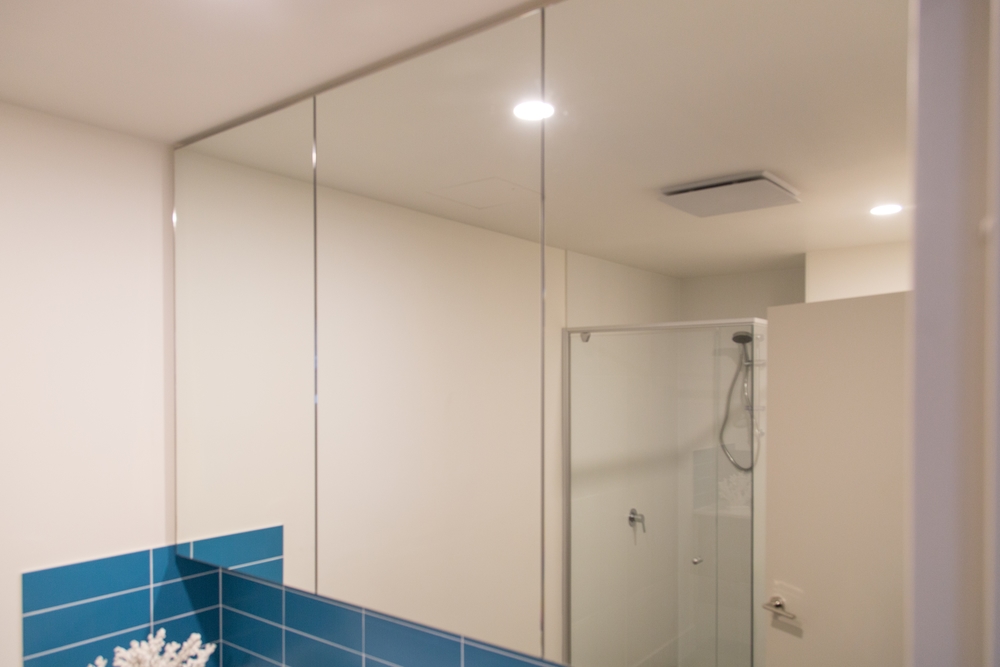 Glazewell Showroom
Unit 1/9 Tesla Link, Wangara WA 6065
Showroom Opening Hours
Monday – Friday : 8:30am – 5:00pm
Alternative times available by prior arrangement