If you're thinking about a new shower or replacing a shower screen, choosing the right screen can end up feeling more complicated than you had first hoped. It doesn't need to be difficult to select the right screen, but there are various options available to you that you should explore if you want to make the best choice. When you're looking for shower screens in Perth, we can help you to decide whether you should have a frameless shower screen, what type of glass you need, how you can make the most of the space you have available, and more. Use this guide to work out which shower screen you want for your shower.
Considering the Type of Shower
Thinking about the type of shower you have is a good place to start when you're trying to choose between options for shower screens. It will help to inform you of what styles you should be looking at to get the perfect fit. If you have a shower over your bath, you're obviously going to need to look at bath shower screens to find the right product. You might have a shower with a shower tray, or perhaps you're looking for a shower screen that sits flush with your tiled floor for a more open and accessible shower.
In addition to choosing the right shower screen, it's essential to consider the maintenance and repairs required to keep your shower looking and functioning at its best. One crucial aspect of shower maintenance is re-grouting. Over time, the grout between your shower tiles can become discoloured, cracked, or even mouldy, which can not only be unsightly but also cause water damage if left untreated.
Re-grouting is the process of removing the old, damaged grout and replacing it with fresh, new grout. This can give your shower a fresh, clean look while ensuring that it remains watertight and protected against potential water damage. When selecting a shower screen, consider how easy it will be to access the tiles for re-grouting or other shower repairs. Some shower screens may be more difficult to remove or work around, which could make routine maintenance and repairs more challenging.
Furthermore, it's wise to regularly inspect your shower for any signs of wear or damage that may require repair, such as cracks in the tiles, loose seals, or issues with the shower screen itself. Promptly addressing these issues will help maintain the integrity of your shower and prolong its lifespan. Taking the time to research and choose the right shower screen, combined with proper maintenance and repairs, will ensure you have a beautiful and functional shower for years to come.
Frame Options for Your Shower Screen
When you're choosing a shower screen, you have several frame options to choose from. As well as having a screen with a frame, you can also look at frameless glass shower screens and semi frameless shower screens. These bother offer options that look fantastic and can give you the seamless look that you want for your shower and bathroom.
Fully framed shower screens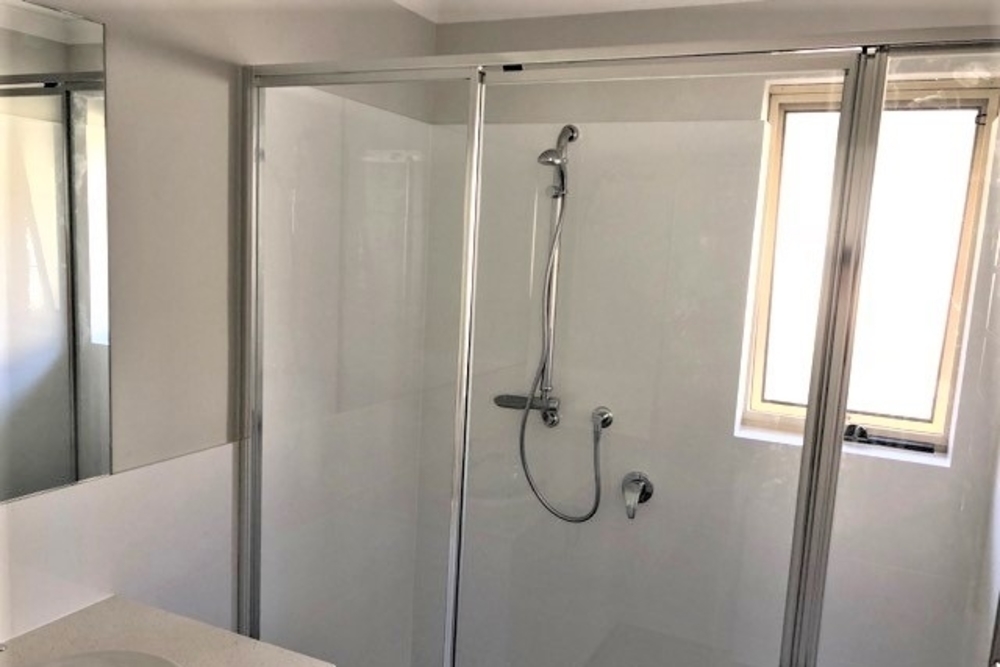 A traditional, full-framed shower screen is an affordable option that gives you flexibility in installing the screen that's right for you. Full framed shower screens are familiar to most people, and you can choose a frame colour that suits the overall style of the room. Fully framed shower screens offer several benefits, including being one of the most affordable options available. They're also suitable for any bathroom, no matter how much space you have, because they are supported on all sides. They tend to have a long life, and they're low-maintenance too, offering a durable shower screen choice.
Frameless shower screens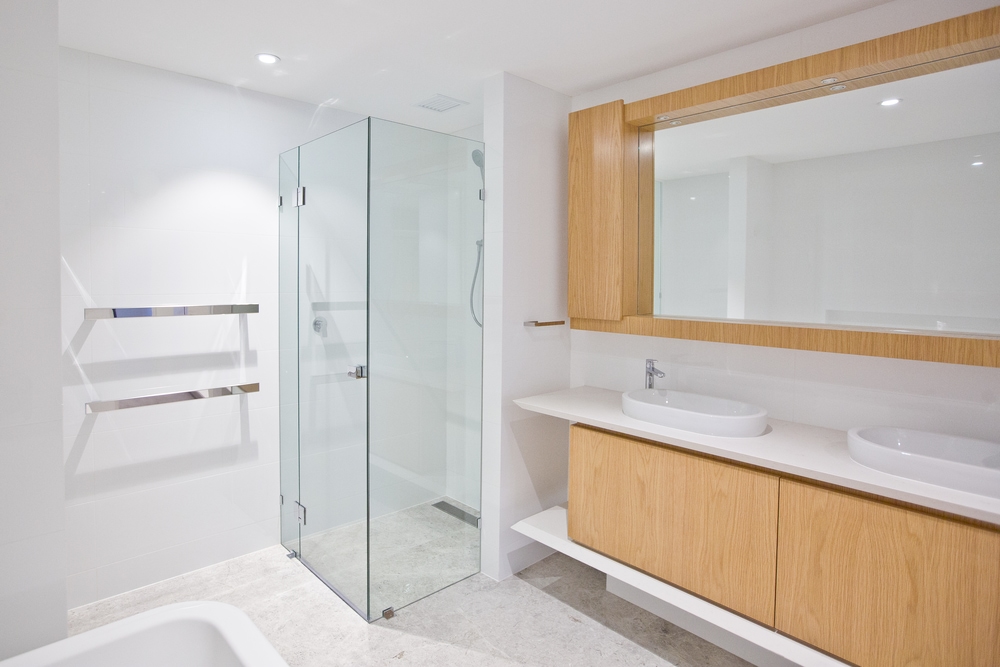 Frameless shower screens are an excellent choice if you're looking for a contemporary shower screen. They offer a modern look with a seamless design to help you create an elegant bathroom or shower room. One of the benefits of a frameless shower enclosure is that the complete transparency means you can make the space look bigger. If you have a smaller bathroom or there's a lack of natural light, it can help to maximise the space. They also look amazing in larger bathrooms if you want to make a statement. One thing to keep in mind is that they are more expensive than other options.
Semi frameless shower screens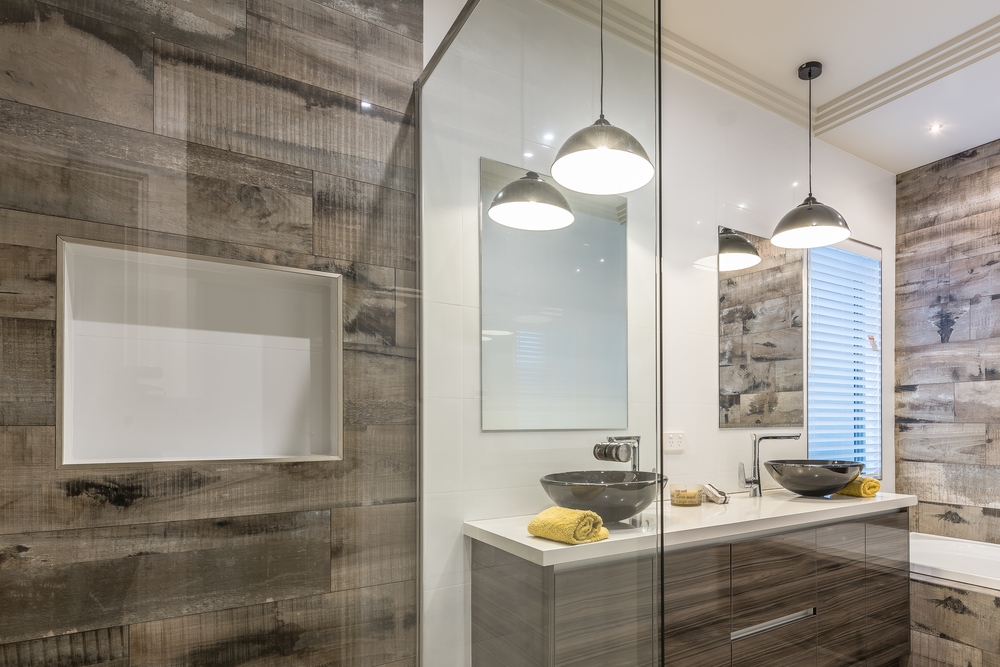 A semi frameless shower screen gives you an option in between a framed screen and a completely frameless screen. A semi frameless shower screen gives you another cost-effective option and a look that's somewhere between a frameless and framed screen.
Saving Space with the Right Screen
When you're choosing a shower screen, space saving is often a top priority. Bathrooms can often be the smallest room in your home, and maximising the space that you have available makes them look and feel more welcoming. A frameless shower screen or enclosure can help to maximise space and light, but it's not just about making it look like there's more space. If you want to make the most use of the space, you might consider a sliding shower door to avoid taking up any more space with a swinging door. Bi-fold doors also save space by folding inwards. A D-shaped shower can also make great use of the space, only requiring one flat wall for installation. A wet room can also be a great way to make use of a small space. If you choose to create a wet room, a single panel glass screen can help to prevent the shower splashing water everywhere. Opaque glass could help to provide a bit more privacy too so that you don't feel too exposed.
Shower Screen Glass Colour and Texture Options
As well as having the option of different shower screen and enclosure styles, you can also explore different glass options. You can choose different colours and textures to suit the style of the space, create privacy and control light. There are coloured glasses available to give a beautiful tint to the glass that you choose, as well as opaque options for a more private shower space. You can also choose the frame material and colour or the hardware for your shower screen.
Budgeting for Your Shower Screen
Price is always a concern when you're making choices to improve your home. If you're looking for the most affordable option, choosing more traditional shower screen products is often the best way to go. More modern styles can be a little more costly, but it's often worth paying more to get the look that you want. If you want to save, consider a smaller shower too.
Get Your Shower Screen Custom Made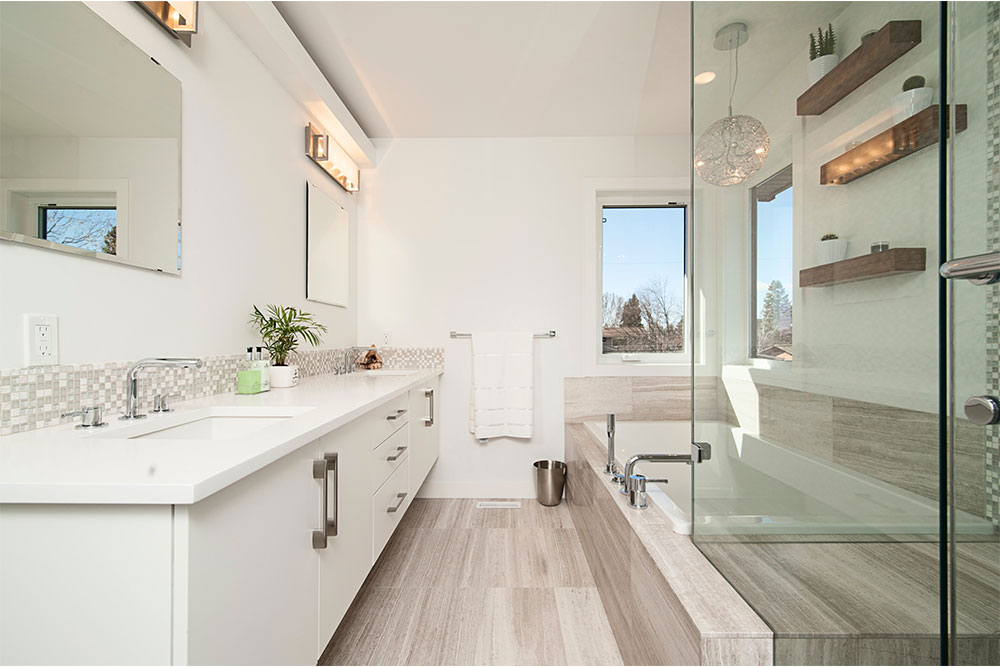 If you want a shower screen that's perfect for your bathroom, getting it custom made is the smart thing to do. You can have it created to the exact measurements that you need and select materials, colours and finishes that give your shower and bathroom the look that you want. A custom made shower screen gives you complete control over what you want it to look like and helps you to use the space you have in the best way. If you need to replace an existing shower screen or install a new one, Glazewell can help you with the perfect screen. Our shower screens in Perth give you luxury, custom made products for complete satisfaction.